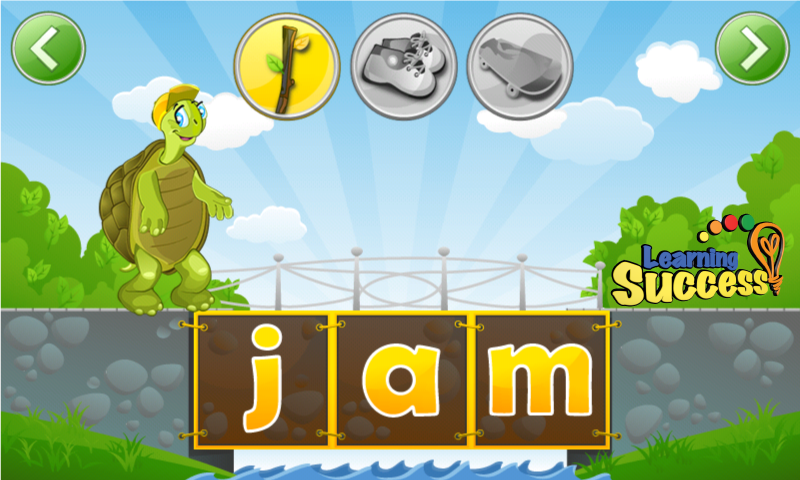 There's just about an app for everything, regardless if you are an Apple or Android user. And there is no short supply of educational ones too. Here are the best reading apps we've curated to help your child succeed:
Phonics
1. Phonics Genius – While not stocked full of beautiful, kid-friendly graphics and "game" animation, Phonics Genius can be a useful part of child's daily routine. With thousands of words already loaded (and the option of loading and recording more), children practice reading words on flash cards. Afterward first reading a word to themselves, they touch the word to have it read back to them. Emerging readers can also have the word pronounced letter by letter.
• Cost: Free
• Where: iTunes
2. Kids Learn to Read – Set within Intellijoy's reading apps series (preceded by Kids ABC Letters and Kids ABC Phonics and followed by Kids ABC Trains and Kids Sight Words), Kids Learn to Read has been particularly well rated among educational specialists (and kids alike!). Kids play with Tommy the Turtle on skateboards and with balls, all while practicing and learning to blend letters and sounds to make words and identifying word families.
• Website: http://www.intellijoy.com/
• Cost: $2.99 for full version (free version available)
• Where: Android
Sight Words
1. See.Touch.Learn - Actually, it's difficult to classify See.Touch.Learn. What area can See.Touch.Learn not work on? It is a multipurpose app, which you can use to teach sight words, phonemic awareness, or even classifying like objects for toddlers or memorizing math facts. What it is not is a complete curriculum. For many of the apps listed on this page, all the work has already been done for you.
For this app, you must make your own custom lessons. But before you get discouraged, look at how great it can be! Let's say you're working on words that rhyme. You might write a prompt that says "Point to words that rhyme with wall." You could have six pictures of different objects, but within them would be a picture of a man having a fall, a shopping mall, and a ball. Clearly all three of those would rhyme. You can do similar prompts for sight words.
• Website: http://www.brainparade.com/products/see-touch-learn-free/
• Cost: Free for app. If you download the pre-made libraries of "cards," you will pay between $.99 and $1.99.
• Where: iTunes
2. Alphabet Car – A fun, energetic game, where kids spell out their sight words by getting behind the wheel of a school bus and driving straight into the letters as they pass them. With five levels, starting from Preschool to Expert, and nine stages at each level, there's a lot of room for your child to progress. Additionally, this is one of the few educational games that's available on both Android and Apple devices.
• Cost: $2.99 (free version available)
• Where: Android and iTunes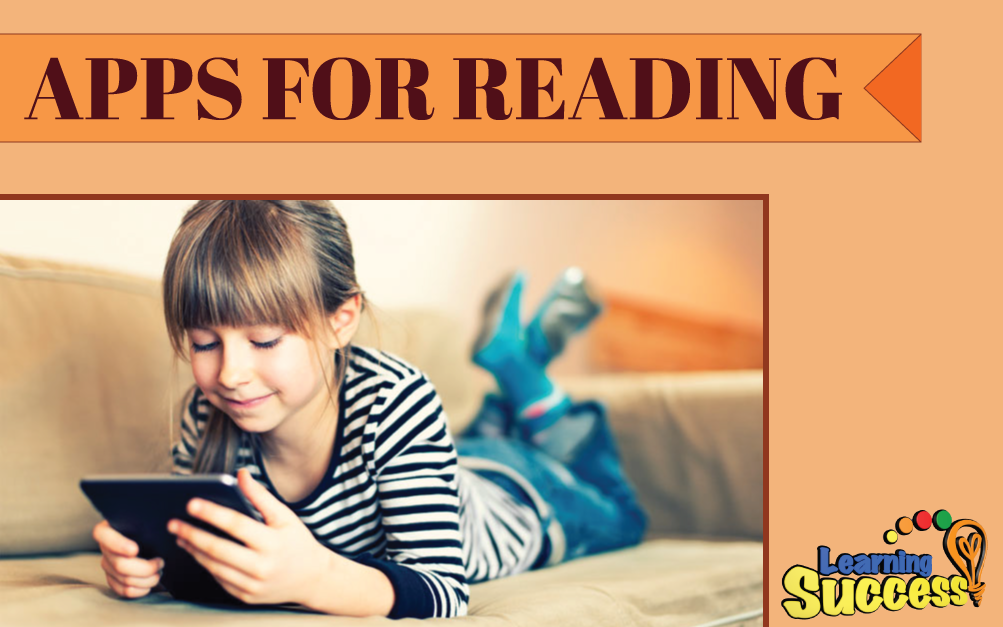 Comprehension
1. Aesop's Quest – Using Aesop's Fables, the child has to remember pieces of the stories to progress to the next story segment or level. At the end of each story segment, the child receives a puzzle piece. When the puzzle is complete, the story is also complete, and the child can progress to the next level. Aesop's Quest was developed in conjunction with Virginia Department of Education. Perfect for lower and upper elementary students.
• Cost: $0.99
• Where: iTunes
2. Professor Garfield Fact or Opinion – A student named Nermal receives a failing grade on a report about goats. Why? The teacher says he used too many opinions, instead of facts. Enter Professor Garfield, who explains the difference between fact and opinion, how to read with a questioning mind, and how to verify facts you are uncertain of. Children then "try and apply" in various exercises involving Internet research.
• Cost: Free
• Where: iTunes
3. Making Sequences – If your child struggles to remember how a story unfolded, it is very likely connected to a sequencing problem (common in children with dyslexia). This fantastic app allows parents to make their own story sequences, using their own photos or pictures and voice recording. Then the child practices putting the pictures back in order. The app also comes with 15 stories preloaded. This is a great way to practice a fundamental reading skill!
• Cost: $4.99
• Where: iTunes
Story Books and Readers

1. Spy Sam – Spy Sam is just undeniably cool! Written by a doctor for his son who struggled with reading, elementary boys will especially dig their noses into the tale of Spy Sam. It is an interactive comic book series, starting with extraordinarily basic sight words, and gradually increasing to a thought-provoking story of some emotional complexity (okay, for children, but still!). This might be the perfect tale to peak your child's reading interest.
• Website: http://www.spysam.com/
• Cost: Free
• Where: iTunes
2. Read & Play: Stories for Kids – Best designed for lower elementary and preschool ages, Read & Play takes classic stories, such as "Little Red Riding Hood," with simple illustrations and provides children a digitized book. Because the app maintains the format of a traditional book, children still get the benefit of gaining "book sense." However, they still gain interactiveness from the digitized version. Addition children have the option of clicking "Read to me," to be read to for as long as their interest holds.
• Cost: Free
• Where: Android
3. Scholastic Storia – Storia is actually more of a free digital bookshelf, so to speak, though it starts with five free titles. Reading with Storia takes the concept of eBooks to a new level. With pictures books for small children and novels for older youth, all the books offer a degree interactiveness that traditional books do not. Music, sound effects, and highlighted text help carry readers through the story. In addition, word games, puzzles, quizzes, and an interactive dictionary keep older children thinking more deeply through each story. Books come from both well-known and lesser known authors, with the collection growing every day. Storia can be a great way to engage reluctant readers. Best of all, it is available on all major mobile platforms: Apple, Android, Windows, and Kindle.
• Website: http://www.scholastic.com/storia-school/
• Cost: Free
• Where: Scholastic Store

Now, this is by far not exhaustive. If you know of any that is not listed, feel free to comment here or on our Facebook page. And if you have tried any of the above, holler at us through the same channels. We would love to hear from you.
Do You Need help with a Learning Difficulty?
Our simple online analysis will help you get to the core of the problem and find the right solution for you.
Understanding how to help someone with a learning difficulty starts with understanding which micro-skills are affected. When you learn which of the micro-skills is the problem, you will then be on your way to solving it.
You'll also learn how to:
Build confidence
Enhance Learning ability
Eliminate avoidance
Build grit
You can get this analysis for free by filling out this simple form. This will help you get to the bottom of a learning difficulty and provide you with a solution. If you are ready to put this problem behind you click the button below and fill out the form.