Parents with children with dyscalculia understand the frustrations that come with teaching mathematics.
They understand acquiring such a skill is more than just feeling good: it's about equal access to the world, about competing on a level playing field for jobs and education, about not struggling with taxes, and about being confident with numbers.
The good news is children with dyscalculia are able to get a handle on math, even though it may seem like an uphill battle.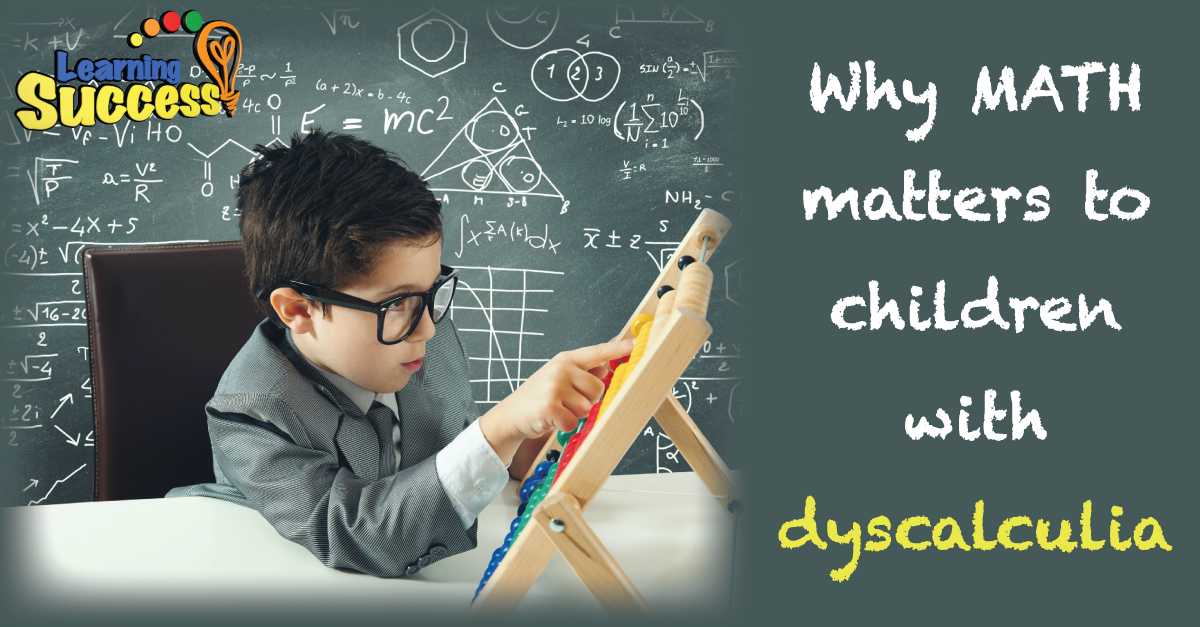 Columnist Terri O. Johnson of swnewsmedia.com lists down four ways you can be involved in your child's quest to master math.
Daily practice. It is true that practice makes perfect. Children with dyscalculia are not exempted from this rule, too.
Be willing to seek extra help. This can be in the form of a tutor or prep materials or even specialized courses.
Get involved. Just like how you would be there for your son's first ball game or your daughter's ballet recital, you need to be part of your child's learning process.
Get tested. This applies for parents who have yet to get their children's cognitive skills tested. Finding out the root cause helps you know what you are dealing with.
Key Takeaways:
1
Learning Math is about having equal access to the world
2
Those with dyscalculia are able to get a handle on math
3
Parents, be a part of the learning process
Dyscalculia and other learning difficulties are certainly no fun. But with a little grit anyone can get through them and succeed.
As a matter of fact, many who have struggled the most, in the beginning, went on to lead incredible lives.
Your child can as well.
Do You Need help with a Math Difficulty?
Our simple online analysis will help you get to the core of the problem and find the right solution for you.
Understanding how to help someone with a learning difficulty starts with understanding which micro-skills are affected. When you learn which of the micro-skills is the problem, you will then be on your way to solving it.
You'll also learn how to:
Build confidence
Enhance Learning ability
Eliminate avoidance
Build grit
You can get this analysis for free by filling out this simple form. This will help you get to the bottom of a learning difficulty and provide you with a solution. If you are ready to put this problem behind you click the button below and fill out the form.