Think dyslexia and many cite seeing letters backwards or spelling difficulties. But there's more going on in such children.
Let me give you an example. A teacher wanted her Grade One students to draw a picture of themselves. But one child drew a picture of the student sitting beside him.
The teacher was upset and told the boy that he wasn't listening to her instructions. The boy replied that she told him to "draw what he sees" in reference to a self-portrait.
He added that he "drew what he could see" which was the boy next to him; he obviously couldn't draw himself because he couldn't "see himself". The teacher was obviously confused by his answer.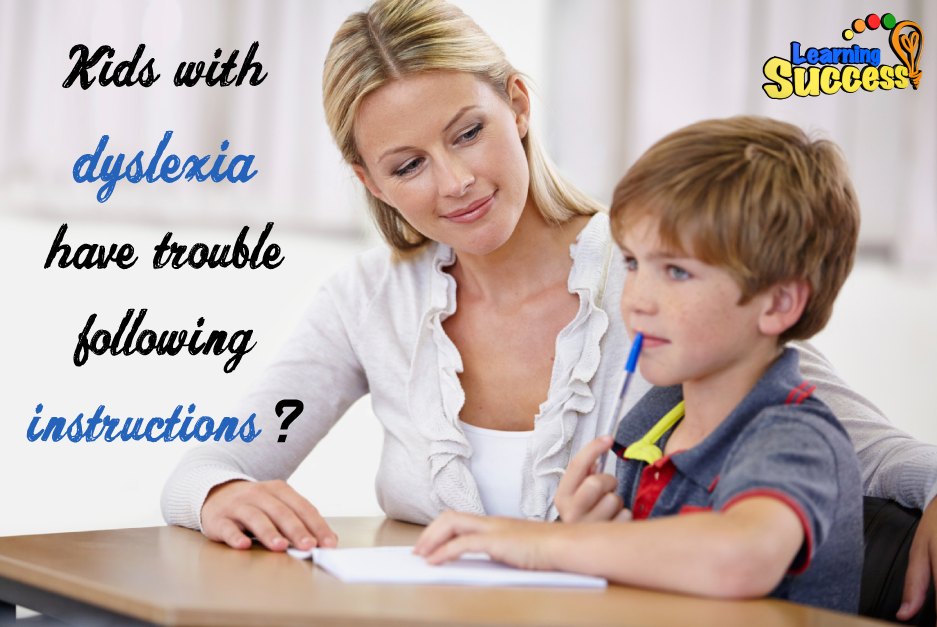 More than just reading problems
Many think dyslexia is just about reading problems. It is isn't. It also about learning and thinking differently. Students with dyslexia tend to be literal in their speech or interpretation of the world around them – especially instructions.
Karey Hope, founder of Dyslexia Victoria Online, says that in this kind of situation, it's best to be specific with your instructions.
"If you find your child does not understand what you are saying or asking then maybe you could try to be more complete and clear with your words or ask the child what they think you meant so you can correct what they have confused.
"I believe practice of this type of clarity with words will help to avoid misunderstanding that can be beneficial in any situation with anyone."
Children with dyslexia are not stupid
Let's get this right: a child with dyslexia understands his or her world. They know what is going one and can process that. It's just that they process it differently from us.
Understanding exactly where the problem areas are can be very helpful. You can find out which micro-skills are weak and get on the path to fixing them by using our free online analysis tool, To get your free analysis just click here.
Key Takeaways:
1
Children with dyslexia process instructions literally
2
Be specific with what you want
3
Ask the child what they think you meant
Do You Need help with a Dyslexia Problem?
Our simple online analysis will help you get to the core of the problem and find the right solution for you.
Understanding how to help someone with a learning difficulty starts with understanding which micro-skills are affected. When you learn which of the micro-skills is the problem, you will then be on your way to solving it.
You'll also learn how to:
Build confidence
Enhance Learning ability
Eliminate avoidance
Build grit
You can get this analysis for free by filling out this simple form. This will help you get to the bottom of a learning difficulty and provide you with a solution. If you are ready to put this problem behind you click the button below and fill out the form.