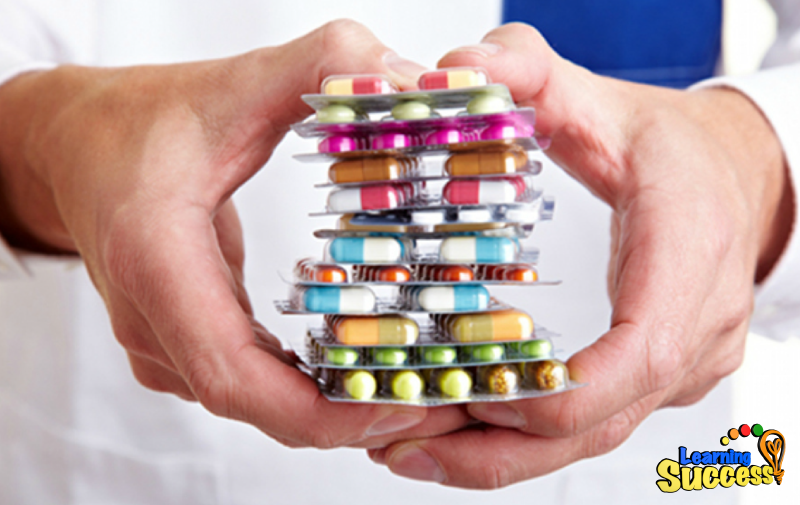 When people think of ADHD, they usually point to the typical symptoms -- hyperactivity, lack of focus, diminished organizational skills, etc. But did you know treating ADHD has been linked to heart disease and pulmonary disease?
A study was recently conducted in Denmark, Norway, in conjunction with the Child Study Center at the Yale University School of Medicine, to determine the safety of stimulant medication to treat children with ADHD. Shockingly, a small-but-significant finding demonstrated cardiovascular events as a result of this ADHD medication in the children monitored.
Roughly 700,000 children were monitored, and out of those, 8,300 children had ADHD. Although the episodes of cardiovascular events were few, it did show a direct correlation between cardiovascular events (high blood pressure, heart palpitations, etc.) with stimulant medication used to treat ADHD.
In the United States, approximately 3 to 4 million children are prescribed stimulant medication to combat the symptoms of ADHD. According to Marilyn Wedge, Ph.D. in Psychology Today, regarding children diagnosed with ADHD, "doctors tend to extoll the virtues of stimulant drugs while downplaying the risks and side effects." Essentially, the doctors don't tend to prescribe those alternative solutions -- "there is little solid research on non-pharmaceutical treatment of ADHD." Hopefully, though, this study will force us to look more seriously at these medications.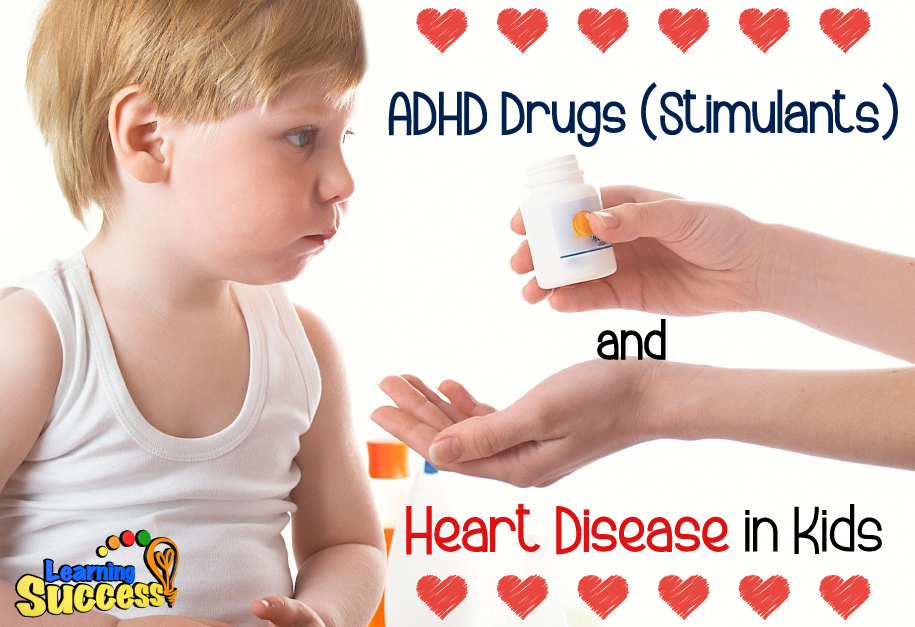 Can you get by without medication?
As parents, it's our job to weigh the pros and cons of the therapeutic tools chosen for our children. Unfortunately, almost all medications have side-effects, and no medication could result in worse symptoms than those side-effects -- the question is what seems best for your child.
If you choose the non-medication route, it can be overwhelming to know what areas in your child's life you can change to minimize your child's ADHD symptoms. That said, if you do choose to go that route, consider focusing on these aspects of your child's health:
1. Energy levels — How much exercise is your child participating through the day?
2. Diet — What is your child eating? Are you trying to balance their diets with protein, fiber, and whole grains? Try to avoid processed food and hidden sugars in foods
3. Bed time routine — Evaluate what your child is doing about 1-2 hours before going to sleep. Make time and space for quiet non-stimulating activities.
There are many great resources for non-medication/medical therapies that can be used to treat ADHD, seperately from or alongside medication. Please check out the resources on The Learning Success Blog.
We also highly recomend training in a martial art rich in bilateral coordination exercises. If you don't have the time or money to do an in-person class, you can do so at home simply by subscribing to Liz Weaver's Roku Channel, Sheng Chi.
Key Takeaways:
1
In the United States, 3 to 4 million children are prescribed stimulant medication for ADHD.
2
Physicians don't tend to prescribe alternative solutions for ADHD because there is little research on non-pharmaceutical treatment of ADHD.
3
There are better ways to treat ADHD.
If medication is your ideal way for treating ADHD, then it's ultimately your choice. But if you don't want to take the risk, there are alternatives -- and we'd like to help you find them.
Do You Need help with a Learning Difficulty?
Our simple online analysis will help you get to the core of the problem and find the right solution for you.
Understanding how to help someone with a learning difficulty starts with understanding which micro-skills are affected. When you learn which of the micro-skills is the problem, you will then be on your way to solving it.
You'll also learn how to:
Build confidence
Enhance Learning ability
Eliminate avoidance
Build grit
You can get this analysis for free by filling out this simple form. This will help you get to the bottom of a learning difficulty and provide you with a solution. If you are ready to put this problem behind you click the button below and fill out the form.