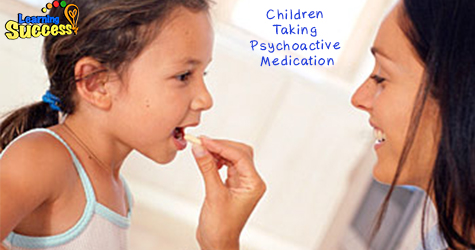 The rate of children being prescribed psychoactive drugs is alarming. Parents are being told by school teachers and psychologists, along with doctors, that children that are active need to take psychoactive drugs in order to prevent delinquent behaviors and/or failure in schools. Some parents are even forced to put their child on medication under threats of an authority figure calling children services to report abuse by the parent. Schools will refer parents to doctors that support the use of psychoactive drugs to control a child's behavior.
Use of Psychoactive Drugs
The stimulant drugs are known as Ritalin, Concerta, and Metadate which are under the classification of methylphenidate drugs. Amphetamine drugs include Dexedrine or Adderall. Psychoactive drugs have been recommended as a behavior control method in children as early at the 1950s.
In 1970 Congressional hearings were held about the use of the stimulants; at that time only around 200,000 children were known to be on the drugs. The U.S. Drug Enforcement Administration warned in 1999 that between 1990 and 1995 there was in unprecedented six-fold increase in the production of Ritalin. As of 1995 among boys age 6 to 14 there were 12 percent being treated with Ritalin after being diagnosed with Attention Deficit Disorder. Nearly 90 percent of all of the Ritalin used is consumed in the United States.
To further the confusion of prescribing psychoactive medications to children, in 2010 the American Academy of Child and Adolescent Psychiatry stated that the majority of the psychoactive medications being administered to children under the age of 12 have not had sufficient research to meet approval guidelines of the Federal Drug Administration. This is troubling in that the safety and efficacy of these drugs has not been researched thoroughly. Research is not being conducted quickly enough to keep up with the use of the medications. Long term studies are required to determine exactly how safe these psychoactive drugs really are.
The growth of prescribing multiple medications is also cause for concern. Combined psychoactive treatments are being prescribed to treat co-morbid diagnosis. Physicians and parents need to carefully monitor any side effects or drug interactions carefully when using more than one psychoactive medication at a time.
Impact on Children using Psychoactive Drugs
Stimulant such as amphetamine will cause a change in the biochemistry of the brain, sometimes long-lasting and permanent changes. Stimulants also impair growth, suppress appetite, and disrupt neurotransmitter systems. This is happening during a critical growth phrase of a child's development.
The drugs also affect the cardiovascular system, and a common side effect includes depression. In recent years there have been cases of children suffering severe depression caused by the use of psychoactive drugs. Withdrawing from the drugs require close doctor supervision for that reason.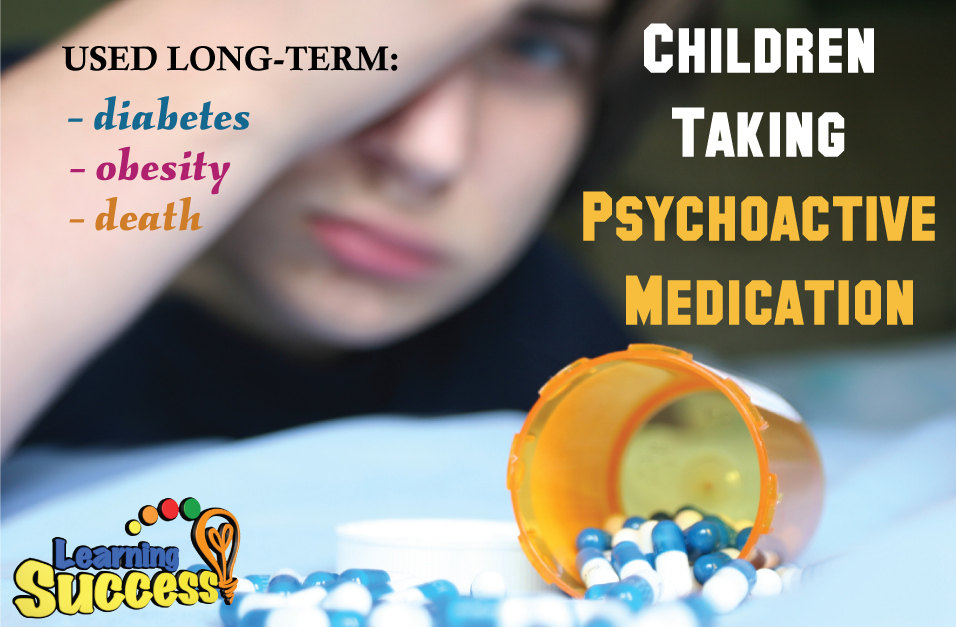 Long Term Studies
As of yet, there have been no long term studies that show the true effect of psychoactive drugs on children as they reach adulthood. One study performed on school-aged children taking selective serotonin reuptake inhibitors for up to three years show 25 percent of the children were diagnosed with serious disorders. This number increased to 50 percent of the children taking the medications after six years. The serious disorders included bi-polar disease.
The newer drugs have more serious potential adverse effects including diabetes, obesity, and death when used long-term.
By using psychoactive drugs to control the behavior in children, the blame is shifted from educators and parents to children. Their education and social needs cannot be met until the child can begin to learn in an environment that will stimulate and retrain their brains instead of using drugs to make the child more docile and personality-free.
Do You Need help with a Learning Difficulty?
Our simple online analysis will help you get to the core of the problem and find the right solution for you.
Understanding how to help someone with a learning difficulty starts with understanding which micro-skills are affected. When you learn which of the micro-skills is the problem, you will then be on your way to solving it.
You'll also learn how to:
Build confidence
Enhance Learning ability
Eliminate avoidance
Build grit
You can get this analysis for free by filling out this simple form. This will help you get to the bottom of a learning difficulty and provide you with a solution. If you are ready to put this problem behind you click the button below and fill out the form.