Many with ADD struggle with time management. Here are a few simple tips to help with that.
Here they are, bite-sized, to save you time:
First, scale back on life's demands by composing a "dump list". List things that need to be done. Get them out of your head onto your list. Use a planner or calendar and refer to it often.
Second, prepare a beginning of the week pre-planning schedule. Take a look at the week a head and build your week day by day to tackle the important things that need to be accomplished on that particular day.
Third, learn to delegate, say no, and focus on what is important to accomplish in your life.
Fourth, write out a mission statement that expresses your priorities in life, and get a clear idea of what you need to do to be happy.
Here are tips from Brenda Nicholson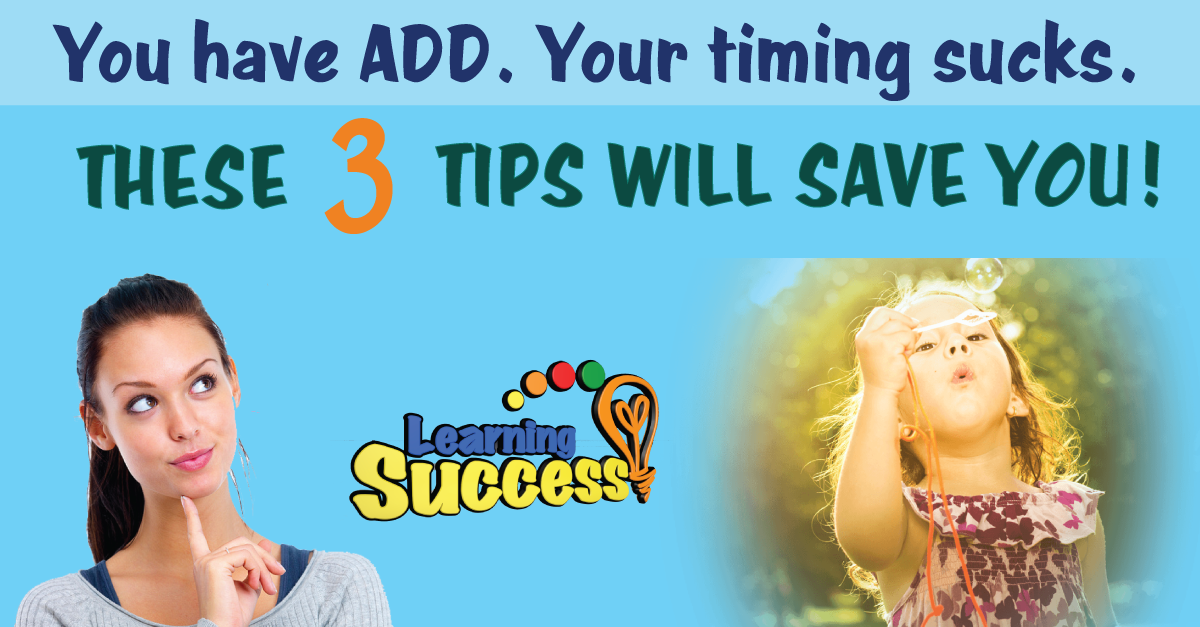 Do You Need help with a Learning Difficulty?
Our simple online analysis will help you get to the core of the problem and find the right solution for you.
Understanding how to help someone with a learning difficulty starts with understanding which micro-skills are affected. When you learn which of the micro-skills is the problem, you will then be on your way to solving it.
You'll also learn how to:
Build confidence
Enhance Learning ability
Eliminate avoidance
Build grit
You can get this analysis for free by filling out this simple form. This will help you get to the bottom of a learning difficulty and provide you with a solution. If you are ready to put this problem behind you click the button below and fill out the form.