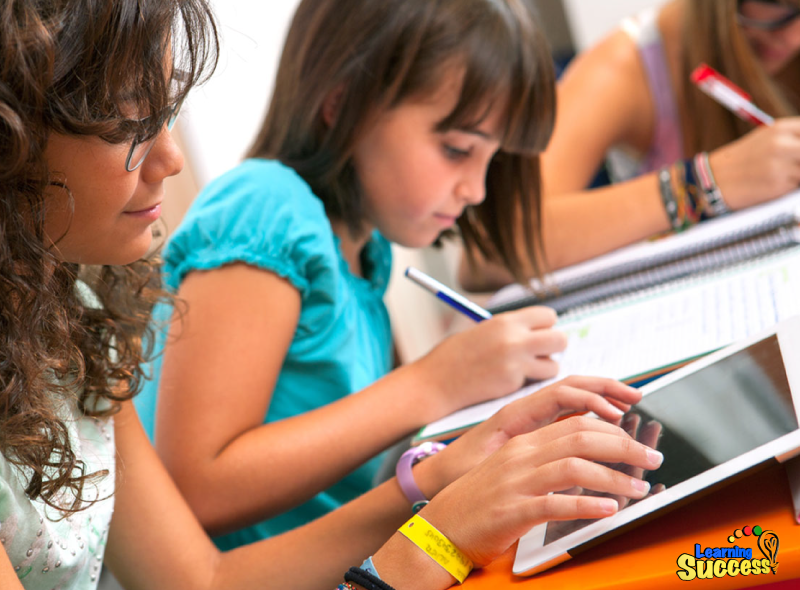 The internet has a wealth of advice and learning opportunities, but when it comes to your child's dyslexia, we'd like to help you sift through the information overload.
If your child is struggling with reading, it's often just as challenging for parents to to figure out what advice is most worthwhile. While it's certainly good to have the options for seeking advice, it's simply overwhelming just how many dyslexia and reading-centered bloggers and websites there are -- and they aren't all equally helpful. The last thing parents need is to repeat the same instruction that already frustrated their children in school. As a parent, the material should inspire you to help your child, but the sheer mass of sometimes conflicting assistance can have the opposite effect.
But you can't afford to not try, and we can help. The stakes are simply too high for your child, and regardless of the professionals in your child's life, you "get" your child best. That's why we at Learning Success Blog want to help, by curating the internet periodically for helpful resources or news for you.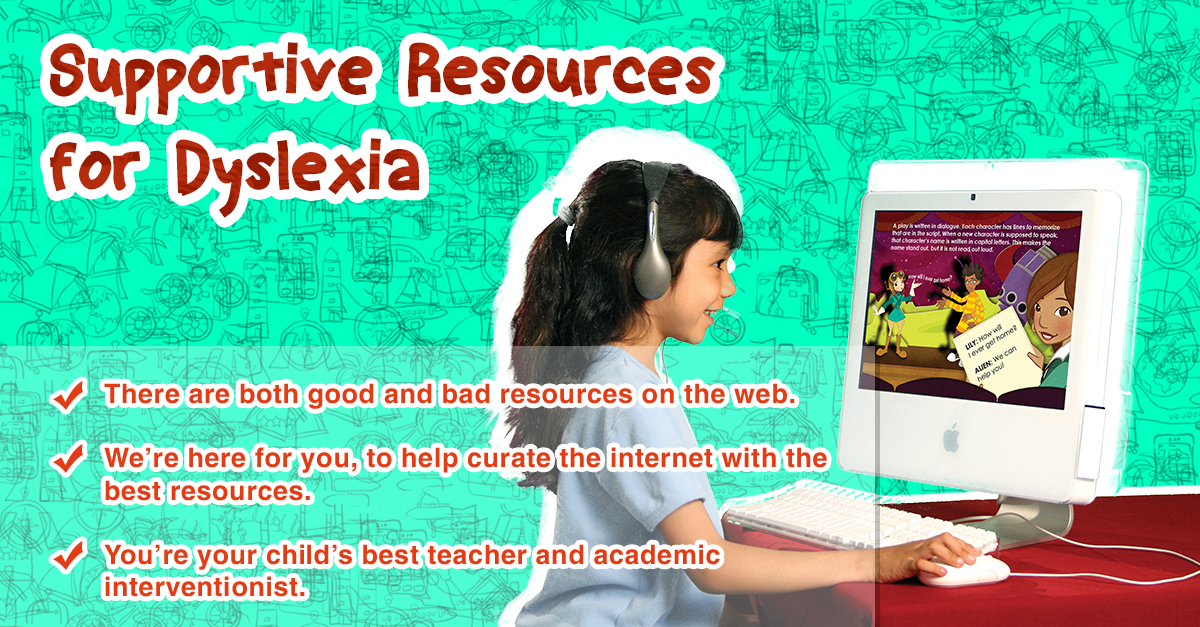 You don't have to do it alone
Perhaps you'd like a free font catered to dyslexics -- OpenDyslexic is a great downloadable tool. Or for tablet users, this Overlays app is available in the iTunes store and can greatly help with reading blocks of text.
Reading Focus Cards are, according to the website, "sensory-appealing and customizable reading tools and solutions for challenged readers of all ages," and they're available in PC desktop and Mac app form.
Learning Ally is a top resource for audiobooks, while the Eye Gaze is a new device that can help young children's eye movement with reading. For simple technology tips, here's a great iPad trick for tablet readers.
For general support for dyslexics, The Yale Center for Dyslexia and Creativity and International Dyslexia Organization offer news and updates on dyslexia research, like how fish oil supplements can be used to treat it. For information on specific education legislation, Wrightslaw and Dyslegia both have archives on state laws and your child's rights. And to see how you can help change things for the better, visit Dyslexia Action.
Many of these resources were originally referred by the Help For Struggling Readers Blog and their post, Raising Awareness & Providing Supportive Resources for Dyslexia, another great compilation of resources. That list also includes lists of helpful books by the most knowledgeable people in the field of dyslexia.
We believe you absolutely can be the one intervene on your child's behalf, even if that task seems daunting. It's up to you as a parent whether you accept or dismiss the resources we offer, but we promise that if you keep stopping by, you very well might find a solution that's exactly the right fit for your child.
Key Takeaways:
1
There are both good and bad resources on the web.
2
We're here for you, to help curate the internet with the best resources.
3
You're your child's best teacher and academic interventionist.
Most of all, we hope you continue to grow in your role as the chief educator of your child. You absolutely can do it, and we'll help you along the way. And remember: no matter what other sources you tap into, you will always be your child's greatest educational resource.
Do You Need help with a Learning Difficulty?
Our simple online analysis will help you get to the core of the problem and find the right solution for you.
Understanding how to help someone with a learning difficulty starts with understanding which micro-skills are affected. When you learn which of the micro-skills is the problem, you will then be on your way to solving it.
You'll also learn how to:
Build confidence
Enhance Learning ability
Eliminate avoidance
Build grit
You can get this analysis for free by filling out this simple form. This will help you get to the bottom of a learning difficulty and provide you with a solution. If you are ready to put this problem behind you click the button below and fill out the form.